About JTD
---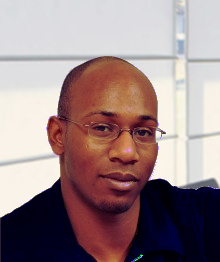 Jeremy Thomas is the designer, brand developer, and creative director behind Jeremy Thomas Designs™ (JTD)  specializing in all areas of your graphic and web design needs. Thomas combines over 10 years of high level web design experience with a high proficiency in front-end web development (HTML/CSS), UI/UX design, brand identity development, internet marketing, social media marketing, SEO concepts and traditional print design, and more!
Based in Columbus, Ohio as an Independent Senior Web & Graphic Designer, Thomas teaches his new approach to design through his blog called Design Revised. Here on JTD you can explore samples of Thomas' works, request a consultation, learn about his unique approach to design, spark your own inspiration, or chat with the guru himself.
Autobiography
---
Coming from a small town in Northeast Ohio it's not hard to believe that where I started off was not graphic or web design. I actually started out in general labor working for local manufacturers and pursuing my art as a hobby. But I always felt unsatisfied with the direction my life was traveling, so 10 years ago I decided to change that.
I always had an affinity for design all throughout my academic career and gravitated towards illustration, graphic and web design. Desiring a more fulfilling life, I chose to follow those passions and start my own business and reclaim my independence. Over the years I studied and honed my talent and have garnered opportunities to work with a myriad of businesses and organizations of all sizes. By partnering with my clients to help them solve their sales and marketing challenges I have been able to transform my dream and passions into a solid business.
I could never have done it all if it were not for the love and support of my family, close friends, and some very inspirational authors. Below I'd like to give credit and praise to some of those inspirations.
Lawrence Shainberg – Ambivalent Zen
Napoleon Hill – Think and Grow Rich
Jiddu Krishnamurti – Truth and Actuality
Dale Carnegie – How to Win Friends and Influence People
Paulo Coelho – The Alchemist
Stephen R. Covey – The 7 Habits of Highly Effective People
Robert Greene – The 48 Laws of Power